The sofa has been the centrepiece of our living rooms for many generations, seating our grandparents, our parents, us and later on down the line, our own children and grandchildren. Sofas are important pieces of furniture that we use when we gather our family together to relax, entertain ourselves, and share stories in our homes.  So when you're buying a sofa, you need to carefully consider what kind of sofa you want for your home.
A guide to the humble sofa
A lot of people would agree that a living room is not a living room without a sofa. Sofas (or couches and settees, as they're also known) are simple pieces of furniture typically made to seat more than one person, are upholstered, and have a back with two arms. 
There are dozens of different varieties of sofas, from fabric sofas to leather sofas, from couches that can accommodate five people to ones with extendable footrests. We need sofas in our living rooms because they serve as gathering and resting places for our friends and family.
Need to choose a sofa for your living room? The sheer number of styles, colours, and forms is why you should choose carefully. Fortunately, there are certain criteria to gauge the options that can help you decide what sofa you want:
Size. From tiny loveseat sofas to ones that can seat your entire family, size should be a major determining factor in your choice of sofa. Get a sofa that's too large, and your living room will feel cramped; get a sofa that's too small, and your living room will look bare. Always check the measurements of your living room and your sofa choice, then visualise what your space will look like.
Style and colour. What kind of look are you going for in your living room? Do you want a nice minimalist aesthetic or a warm rustic interior? Then go for a sofa that fits your style. Sofas that don't match your room's style will stick out like a sore thumb.
Fabric. When buying a sofa, which do you prefer: leather or soft velvet? Each material offers different styles and textures that you can play with. If you value comfort above other factors, then choosing the right type of fabric sofa can make a huge difference in how comfortable your sofa will be.
For example, leather sofas are comfortable depending on your preference. But most importantly, leather sofas are durable. That means your leather sofa can last a long time as long as you take good care of it.
On the other hand, velvet sofas are soft and cosy. Besides being stylish and luxurious, the fabric of velvet can stand the test of time. The only issue with velvet sofas is that they could attract pet hair.
Weigh down the pros and cons of your chosen sofas and see which one is better depending on your needs. Take your time and think carefully about your preferences so you can buy the perfect sofa that provides maximum comfort and appeal.
What are the kinds of sofa that I should look out for?
There are many sofa varieties that you can find that you can put in your living room. Of course, not every sofa would be a good choice for a house, even if it did come from a designer furniture shop or luxury store. It's not about how expensive it is, but whether it's the right fit for your house. Let's take a look at some of the most popular sofa varieties that might be a good fit.
1. The L shaped sofa. This sofa is famous for its shape, which is due to its extended terminal seat that juts out from the main part of the sofa and can be placed on either the left or right side. It's ideal for big living rooms and is a favourite of many who like to lounge on sofas. For big, spacious living rooms that are intended to be rest and relaxation spots frequented by the entire family, this is an ideal choice.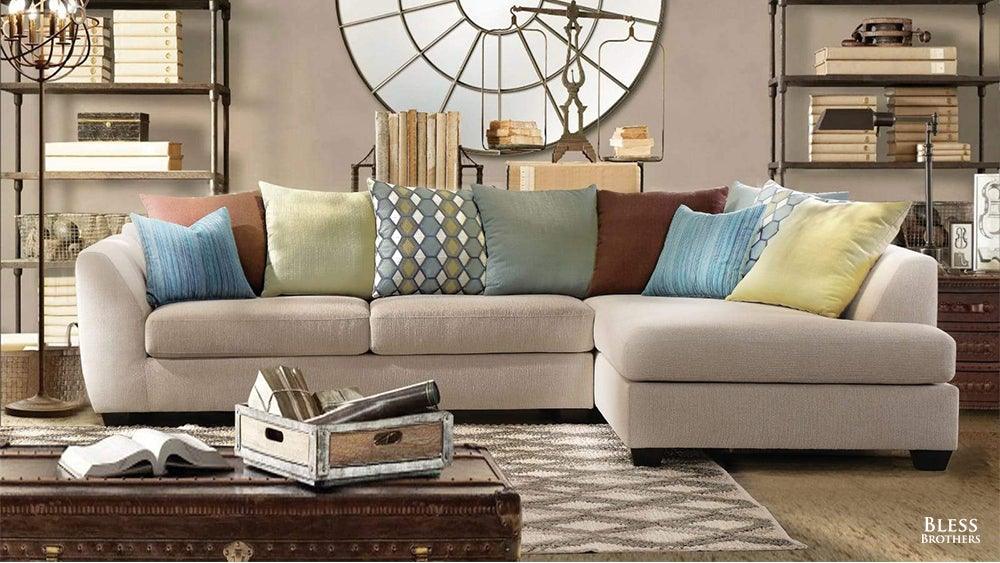 2. Three-seater sofa. Most sofas are meant for a large number of people, but there are many households that don't need a seven-seater couch. Love seats or small chairs are best for couples or singles, not families. That's why three-seater fabric sofas are some of the best choices for smaller households.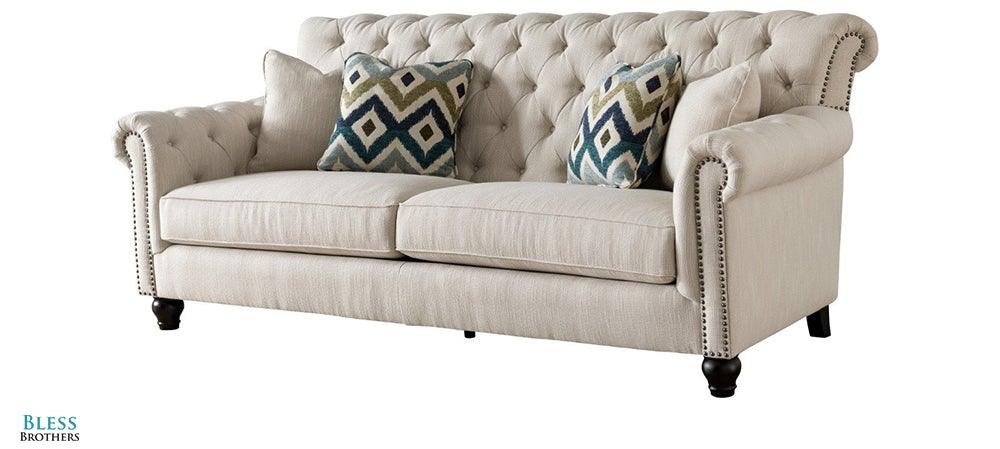 3. Chesterfield sofas. Chesterfields are the very definition of a classic. The chesterfield is a well-known sofa design that's been around for decades. The name "chesterfield" can be used to describe a sofa of any design, but original chesterfield sofas are a type of sofa with rolled arms that are the same height as its back. This beautiful design has been in use in many generations of upper-class families, and will give your living room an elegant design. If you want to see a great selection of chesterfields, you can browse and buy a sofa online at Bless Brothers.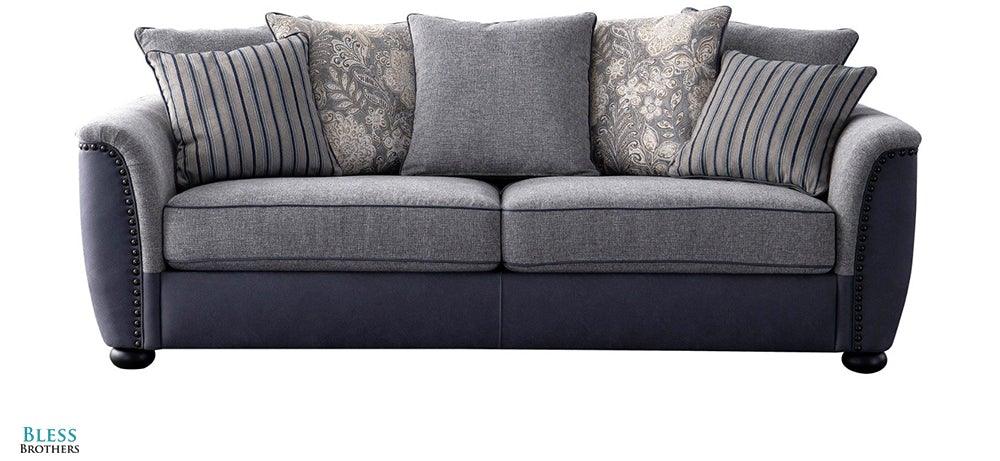 Bless Brothers is a furniture shop online where you can buy many types of furniture. With over 12 years of experience, we're committed to supplying people in Singapore and around the world with high-quality furniture.