With a vision to be one of the top furniture exporters by 2025, Bless Brothers aim to provide exceptional quality furniture at affordable prices to people of the world. We believe that our local craftsmen who are capable of producing designer furniture deserve to be known across the world. Thus, our furniture shop in Singapore aims to introduce our brand to various cultures and countries.

Over the years we have built connections across the globe. It is these relationships we have fostered that allow us to bring you a wide variety of furniture as your trusted partner with complete furniture solutions. Our furniture shop is a crossroad connecting suppliers, craftsmen and designers from various countries to make the best collections for you.

At Bless Brothers, we understand that customer satisfaction is of paramount importance. We ensure customer satisfaction by carrying out stringent quality checks throughout the furniture production process. Bless Brothers is committed to bringing you the best.
With the space constraints that many homeowners in Singapore have to work with, space-savvy furniture has become an essential in home decor. Well-designed furniture that offers multiple functions such as our Forrest Sofa Bed is perfect for small spaces. For a dual-purpose sofa, this Chesterfield-style sofa comes with a hidden double bed to cosy up on any day. Not forgetting those impromptu guests who might decide to stay over during this holiday season, this dual purpose sofa is an ideal solution that will not take up too much space in your home. 
To have more seating room,
As the saying goes, the more the merrier. With our Bristol 4 Seater Sofa, there is more than enough room for everyone. If you are hosting guests, this Chesterfield sofa creates a more inviting atmosphere and provides generous seating space to encourage more hearty conversations in your Christmas gathering. Perfect for big families, our Bristol 4 Seater Sofa will fit perfectly into your home space. What you can expect from a fabric sofa is that it is generally more resilient to scratches, which makes it perfect for families with kids or pets. In all its charm, this sofa will not only match with the modern aesthetics of your home, but it will also become your favourite place to snuggle in beyond Christmas.
Besides fabric, leather sofas are another option you can consider this Christmas. While spills and accidents can be unavoidable during Christmas parties, you will have less to worry about as leather sofas are generally easier to clean. If you love quirky touches or just want to add a decorative accent to your abode, Ashbrooke Pacific can add loads of personality to your home.
Part of our new range of colourful Chesterfield-style inspired sofas, you can truly make a statement with the bold hues of Ashbrooke Pacific this Christmas.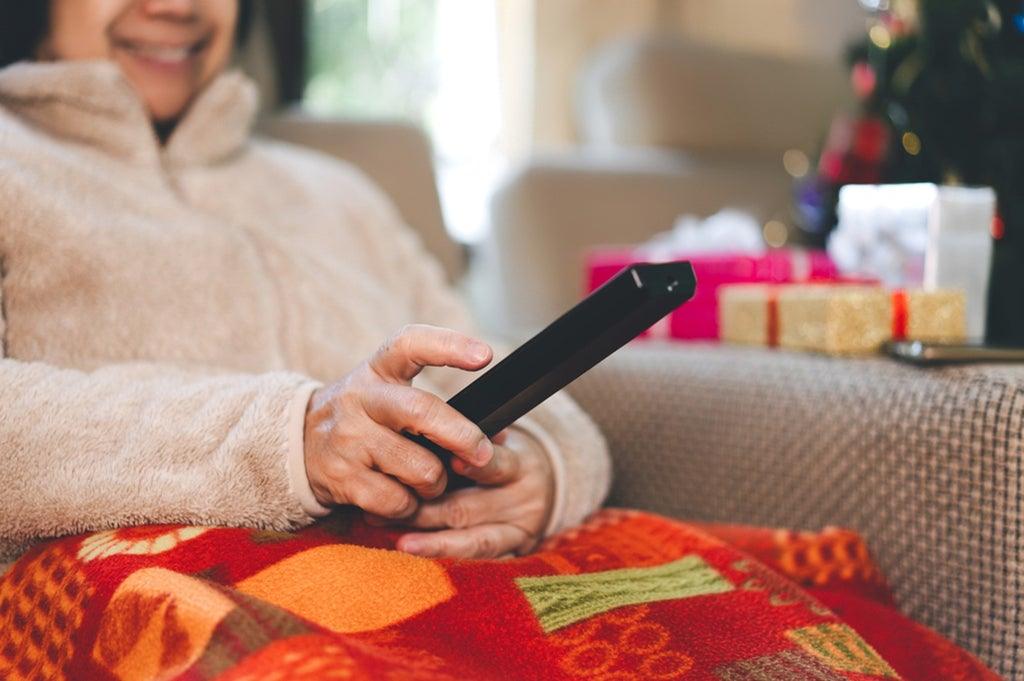 1. Calisto Vintage Armchair
It is, of course, the season of giving and if you are looking for a meaningful Christmas present for your parents, our Calisto Vintage Armchair makes the perfect gift for both comfort and style. This classic beauty will be a great addition to a home filled with creamy white hues. A quality armchair like Calisto ultimately offers a comfortable backrest and will become a cosy space for your parents to work as well as relax. 
2. Rwanda Vintage Armchair
Or if you prefer a more flexible single-seater option for your parents, a recliner armchair like our Rwanda Vintage Armchair will do the trick in enhancing their living space convenience. With the versatile recliner feature, your parents can enjoy various sitting positions and adjust the armchair accordingly to suit their everyday needs. Coupled with a wide selection of cowherd leather colours to choose from, you will find a functional design that's aesthetically pleasing to the eye.
More importantly, you want to ensure that this vintage Chesterfield armchair will be at the right height for your parents to sit and get up at ease.
A Christmas Like No Other with Your Chesterfield Sofa
Here at Bless Brothers, you can design your living spaces creatively and bring your vision to life with our carefully crafted range of Chesterfield sofas. Offering luxurious furniture at affordable prices, we have helped many families in Singapore to elevate the look of their home effortlessly. To explore more vintage Chesterfield armchair options and other unique designs, browse through our range of contemporary Victorian home furniture that's designed to last. Don't hesitate to drop by our showroom. We will be more than happy to help you find the right Christmas gift for them!