When it comes to furniture, colour plays an integral role in setting the tone for your home. It accentuates the theme you wish to portray and helps to tie in the design of your home. Considering that the living room is usually the first area seen when people enter your house, and also the space that you and guests will spend the most time in, picking the right colour furniture here is essential. This is especially so with regards to your couch, acting as the main piece of furniture in the living room. If you're looking to purchase a leather sofa in Singapore but are unsure of picking the right colour, then here are some tips to help you! 
A Breakdown of the Common Leather Sofa Colours
Black and brown are the most popular colours for leather sofas as these are neutral, making it easy to complement other types of furniture in your living room. If black is to be used in a room, it should be used as an accent color, not as the primary color. In a room with white or neutral walls, a black leather couch provides a nice contrast. On the other hand, if your walls are of a darker tone, avoid adding on with a black leather couch as it can make your living room look dark and dreary.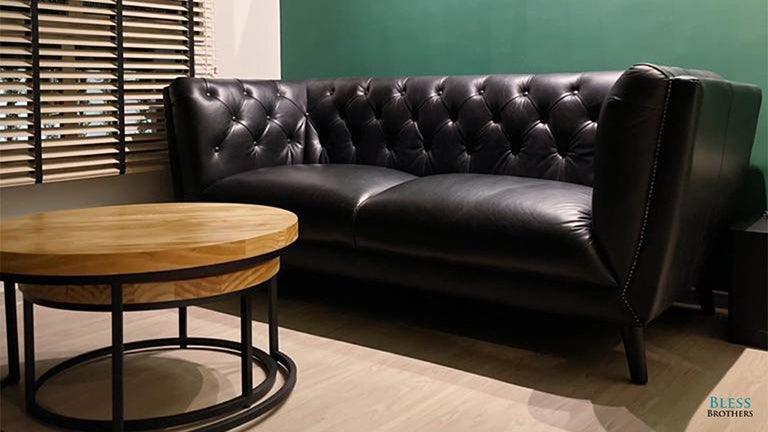 Brown represents safety and security. If your living room has hues of reds and whites around, having a brown leather sofa can elevate your living room. A brown leather couch complements walls in shades of pale neutrals, providing a nice contrast. If your living room contains wooden walls and floorboards, yet a brown leather couch is what you desire, then opt for a brown leather with a lighter finish to prevent it from blending into the backdrop.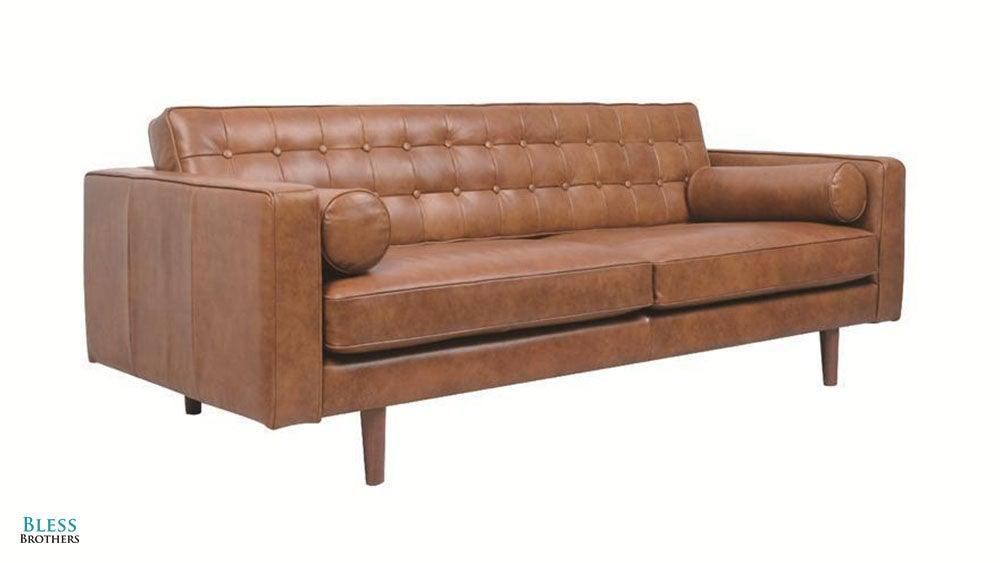 A red leather couch is perfect for individuals who fancy a touch of dramatic flair. Red represents energy, passion, love and enthusiasm. Since red is such a strong, loud and vibrant colour, it is best to keep it to a minimum. A red leather sofa will add a beautiful, bold statement to any setting, but looks best in a white space, serving the part of an accent furniture. Ultimately, one constant remains regardless of the colour chosen – it is best to mix and match colours according to your space, rather than incorporating one same colour throughout.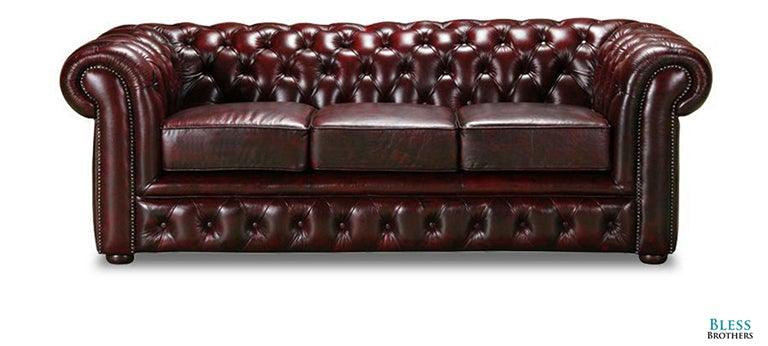 A Guide to Buying Home Furniture in Singapore
With a better understanding of the common leather sofa colours and what they represent, you can then factor in these elements to make a more well-informed choice on your colour preference. Firstly, before even deciding on a colour, get inspiration from others on Pinterest or interior design magazines. Most of the time, having a visual image instead of a mental one can help you better picture what your living room would look like with a certain leather sofa colour. Visiting home décor and furniture shops is also ideal to see which colour best complements your space. 
Secondly, always look at your living room as a whole, rather than focusing on your leather sofa itself. Think about how well your chosen leather sofa would fit in with the dynamics of your space. Generally, people tend to buy furniture in Singapore without considering how that piece of furniture would look with others in the room, leading to an awkward, mismatched assortment. As mentioned above, the best way to select a leather sofa in Singapore that complements your living room is to mix and match colours rather than incorporating a colour that is already overly used in your space. 
Thirdly and most importantly, is to take your personality and preferences into account. You are after all, the one who will be getting the most use out of your leather sofa and when your furniture matches your tastes, you'll end up enjoying it more. Should you prefer a calm and soothing design, then a brown leather sofa is what you are looking for. A black leather sofa exudes sophistication and elegance. To further accentuate this cosmopolitan aura, consider having a black leather sofa as the designer furniture piece in your living room. In contrast, if you are adventurous and extroverted then perhaps a red, orange or yellow leather sofa will best reflect your vibrant personality.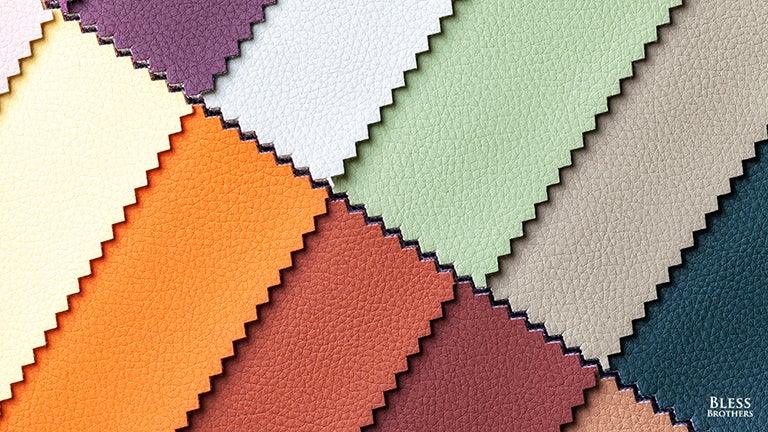 Though the colour of your leather sofa contributes to the aesthetics of your living room, functionality has an important role too! This is where the different types of leather come into play. 
One of the most used leathers in leather sofas, corrected grain leather is sanded and buffed to remove imperfections including scars from the surface material. It is ideal for families with pets and children due to its durability and low maintenance.
Treated with a light coat containing a pigment that enhances durability, semi-aniline leather sofas have a more consistent colour, are more resistant to stains and allow owners to enjoy the luxuriousness of soft leather.
Also known as 'naked leather' aniline leather is natural and retains the uniqueness of patina that develops over time. This enhances the overall appearance and makes it ideal for vintage sofas in Singapore. Aniline leather is comfortable and soft, hence, making it a worthy investment.
Choosing the right colour for your leather sofa may seem overwhelming at the beginning; however, as long as you keep these aspects in mind – personal preference, living room aesthetics, colour representation and leather type, making an informed decision becomes effortless.
With a range of leather sofa styles to choose from, shop at Born in Colour to find the perfect leather sofa for your living room! Contact us today for more information.