Chesterfield sofas in Singapore, renowned for their exquisite, rich brown, luxurious leather, are one of the most recognisable pieces of furniture across the world. They have been around for centuries yet continue to deliver nothing less than enthralling beauty and superior functionality. A piece of furniture that can stand the test of time and continue to reign in popularity as a highly sought-after antique truly is a rare find. With multiple reinventions over the past few decades, Chesterfield sofas are exclusive gems in the furniture landscape and an object of fascination in our modern era today. Currently, most chesterfield sofas have been adapted to complement more contemporary styles of high-end living.
Chesterfield Sofas: A Brief History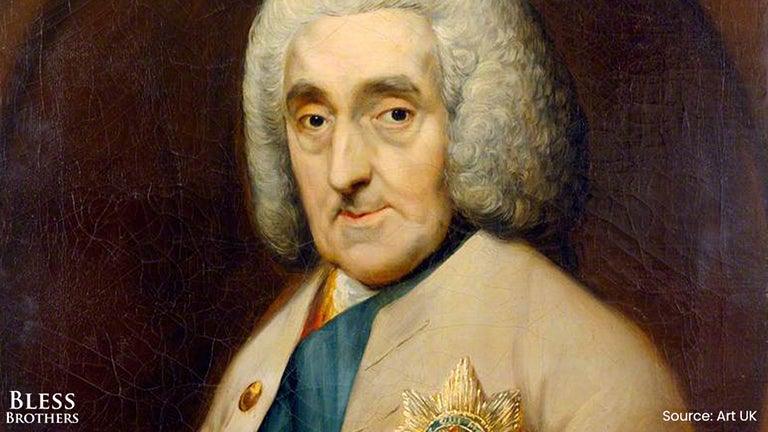 In the past, Chesterfield sofas were most commonly found in aristocratic homes and wood-paneled clubs in England. The term 'Chesterfield' was used to describe a piece of furniture that resembled a sofa in the early 1800s. Though a lack of hard evidence regarding the origins of the Chesterfield sofa exists, the popular tale goes that the style was originally commissioned by Lord Philip Stanhope, the fourth Earl of Chesterfield. 
According to the lore, the Earl, an revered writer, politician and one of Britain's wealthy aristocratic class, desired a piece of furniture where gentlemen could comfortably sit without having to worry about wrinkles in their suit. A local craftsman was engaged to build this revolutionary piece. Upholstered with deep tufting, wide rolled arms, and a perfectly balanced back and arm height, the Earl's ideals came to fruition and the first Chesterfield sofa came to be.
Characteristics of the Modern-Day Chesterfield Sofa
The Chesterfield sofa of the early 18th century is rather different from the ones we have come to know and love today. Where the practical design of furniture was prioritised before comfort then, the opposite rings true today. Chesterfield sofas can be spotted a mile away by its dark leather, deep button tufting, and beautifully rolled arms that are carefully crafted to have the same height as the back for users' ultimate comfort. Modern variations of the sofa have a much 'lighter' design style with velvet or other cloth upholstery, longer legs and a slimmer back and arms. Below are some of the more apparent, signature features that allows the Chesterfield sofa to differentiate itself from other sofas.
Large, classic rolled arms 
Buttoned material for added tightness and firmness
Seat is slightly lower than most sofas
Usually only made with velvet or leather
Same arm and back height, encompassing the user cosily
Why Should You Consider Getting a Chesterfield Sofa
A Chesterfield sofa with its continued prominence in trends, is a great option for furnishing and transforming your living room into the focal point of your home. With all the upsides that come with owning a Chesterfield sofa in Singapore, here's why they would be a wonderful addition to your home.
Comfort takes precedence over everything else especially when it comes to a sofa. It is after all the go-to place to lounge in after a long day of work. Look no further as the Chesterfield sofa undeniably delivers in this area. Firstly, due to their durability, Chesterfield sofas can be used for years and maintain their comfortable form. Secondly, the equal back and arm height creates cosiness and safety as it encapsulates users. This is especially so for Chesterfield armchairs in Singapore. Last but not least, the heavy gauge serpentine steel springs in the arms, seats and backs are also designed for unparalleled comfort.
With a variety of colours and styles available, choosing a Chesterfield sofa that matches your unique preference and aesthetic theme becomes an effortless endeavour. For instance, a dark brown coloured leather captures the rusticity of a vintage style while a cream of white better accentuates modern and contemporary living. A timeless piece that radiates opulence like no other, Chesterfield sofas are the perfect statement pieces for your home, giving any space character and elevating overall aesthetics.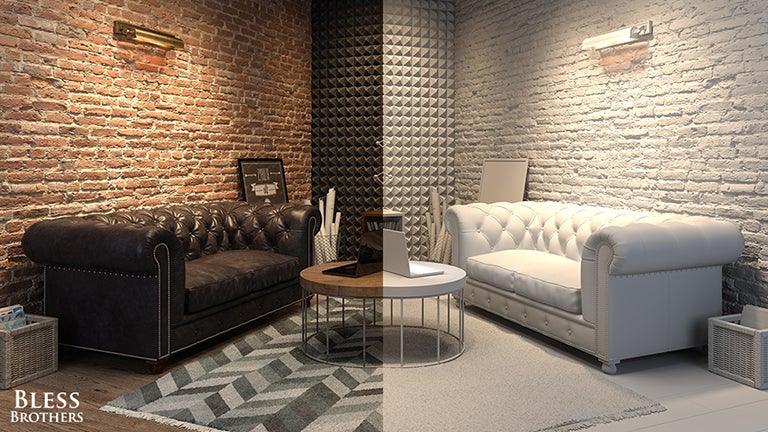 As the centrepiece of luxury, vintage furniture throughout the decades, Chesterfield sofas are the hallmarks of quality. A real, premium leather Chesterfield sofa offers years of durability and when maintained properly can even last a lifetime of regular use. A high quality Chesterfield sofa will have a frame with chunkier rails to withstand the rigours of everyday use. With regards to cushion fillings, look out for a combination of different foam densities for extra comfort. It is important that the foam padding composite is attached securely to the frame for greater endurance and lastingness. 
Where Chesterfield sofas used to be a symbol of wealth only the rich could enjoy, it now holds a status that has transcended class, while retaining the style and distinction that its heritage has provided for generations. As trends change over time, Chesterfield sofas in Singapore remain versatile, complementing both traditional and modern designs. 
As enthusiasts of vintage sofas in Singapore, Bless Brothers design and craft full leather sofas, taking inspiration from the classic, historical designs of the Victorian era while weaving in modern touches. This gives our collection the refreshing throwback look that fits a modern home. Contact us today for one-of-a-kind Chesterfield sofas that will satiate your design pursuit of vintage classics and contemporary pieces!