If you are moving into a new apartment this new year, you have an exciting journey ahead as you plan how to best furnish your dream home. Starting from scratch to decorate a whole new place, however, can be an overwhelming experience, one that can cause you to overspend if you're not careful. When considering furniture stores in Singapore, there's just so much more that goes into finding the best fit for your home beyond aesthetics. In this article, we cover some essential tips to guide you through a smoother process of buying home furniture.   
1. Always measure the size
There is nothing worse than buying furniture that does not fit into your home. Thus, it is important to always measure and make sure you are certain the maximum sofa dimensions can fit and suit your space. The two most important measurements of a sofa to pay attention to are the width, which refers to the measurement across the back of the sofa, and the depth (the measurement from the back of the sofa to the front). Aside from making sure that your sofa will fit in your space, you also need to check the dimensions of any doors and stairways the sofa has to pass through during delivery. 
Besides the availability of space, the size of your sofa is also dependent on the number of people in your household. The two most common sofa sizes that homeowners in Singapore choose are the two-seater and three-seater sofas. Though they look almost similar, two-seater sofas are generally medium-sized whereas three-seaters are considered as large.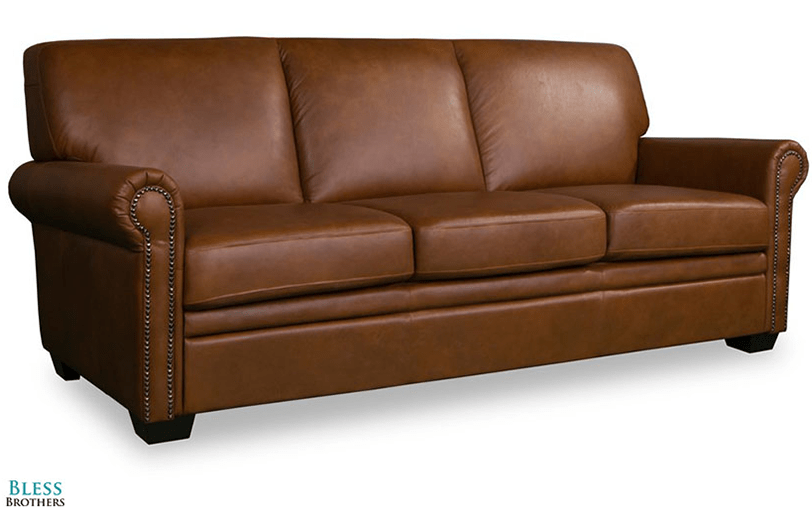 2. Invest in a good quality frame
While the fabric of your sofa or cushions can be replaced when they become old and worn, this cannot be said the same for the sofa frame. Cheaper sofas tend to have frames made from particleboard or plastic, whereas a quality sofa often has a solid hardwood frame for support. 
Besides the frame, the legs of the couch should be a part of the frame or held on tightly with screws and dowels. It is best to avoid a sofa with legs that are glued on. A handy tip is to lift a front corner or leg of the sofa off the floor to a height of six inches. If you notice that the front leg does not rise off the floor quickly, then it's a sign that the frame could be weak.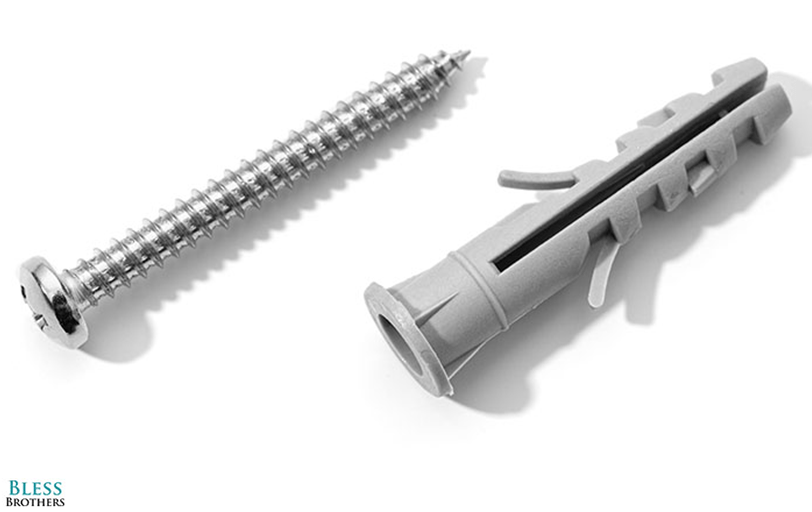 Though it may be difficult to find out the method by which the frame parts are held together, you can always check with the salesperson or the printed specifications attached to the sofa. Ideally, you should look for frames that are joined together with wooden dowels, double wooden dowels, metal screws, and brackets. Try to avoid buying a sofa that is assembled with only staples, nails, or glue.
3. Find out what goes inside the cushion
What's inside a sofa is just as important as the material used on the outside. For instance, feather-filled cushions in the sofa back and seat provide high comfort however they need regular plumping. Another common material used is foam. Sleeper sofas often feature high-density memory foam mattresses or cushions, and due to their firmness, foam cushions are the ideal material to prevent a sofa from sagging over time. 
Spring coils are also one of the common materials used for cushion fillings. They usually come with a down fill and are built into the sofa, as such they require less fluffing and can hold their shape better over time.
4. Decide on the upholstery
The material of the sofa, also known as upholstery, refers to the attachment of padding, cushion, fabric, or leather textile on a sofa. Two of the most popular kinds of upholstery for sofas in Singapore are leather and fabric.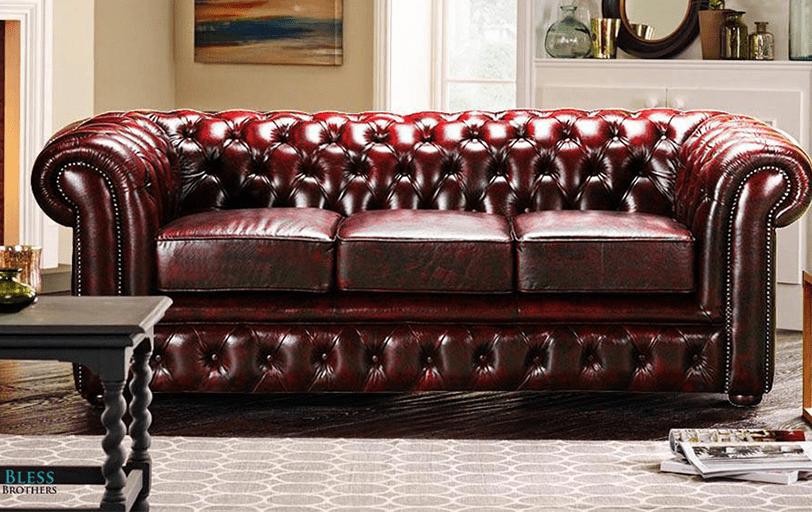 Leather sofas are popular amongst homeowners in Singapore due to their durability. A leather sofa is usually more ideal for households with children due to its ease of maintenance as compared to fabric ones.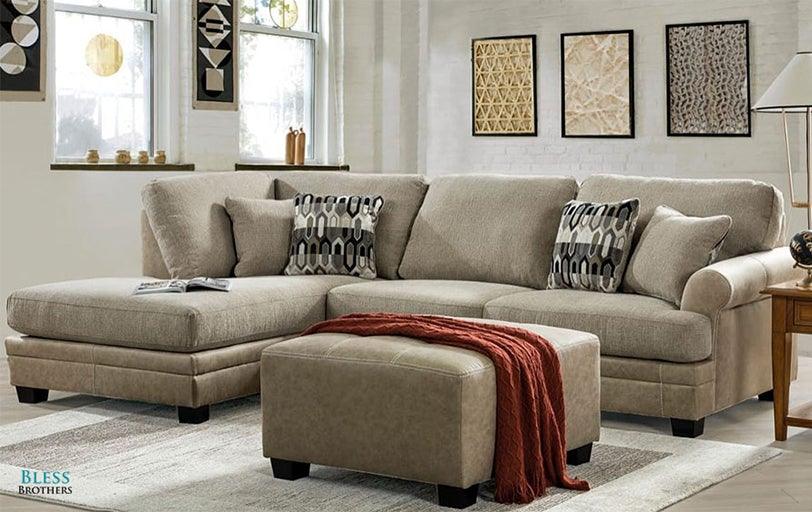 On the other hand, fabric sofas such as cotton or linen tend to be preferred due to the breathability of these materials, making them perfect for Singapore's hot and humid climate. A tip to adopt when selecting a fabric for your sofa is to match it to your lifestyle and budget. Most of the time, the lifespan of your sofa is determined by the situation at home. For instance, durable and easy-to-clean upholstery like linen is preferred for households with children or pets. 
Other factors to take into consideration when picking a suitable material for your sofa are placement and frequency of use. Bless Brothers carry a wide range of fabric and leather sofa designs that are durable, easy to maintain, as well as stylish.
Apart from providing you and your loved ones with comfortable seating, investing in a sofa of the right colours, materials, and size also creates a more elegant living space. Pick out a sturdy and stylish sofa that brings out the aesthetics of your home from Bless Brothers today! 
From simple two-seater leather sofas to stylish and easy-to-maintain fabric ones, we have a wide range of quality sofas to suit your living space and needs. Visit Bless Brothers online or at our retail stores to shop for your next sofa.